Question:
What is the current minimum credit scores needed to qualify for a Kentucky FHA, VA, KHC, USDA and Fannie Mae mortgage Loan in 2019?
Answer:
The minimum credit score needed to qualify for a Kentucky mortgage depends on the type of loan program you are looking to obtain, this could be the reason that you have received conflicting answers. The most common types of mortgage are Conventional, FHA, USDA, VA, nd KHC mortgage loans in Kentucky. I'll explain each briefly below and the minimum credit score needed to qualify for each loan program. Keep in mind these are continuously changing and can vary by lender do to credit overlays.
Kentucky Conventional or Fannie Mae
Conventional loans make up the majority of mortgages in the US. They are also known as conforming loans, because they conform to specific guidelines set by Fannie Mae and Freddie Mac.
Minimum Credit Score is 620

The maximum loan amount varies by Geographical Area , for 2019 it is between $484,500 and $679,650

You can use a conventional loan to buy a primary residence, second home, or rental property

Conventional loans are available in fixed rates, adjustable rates (ARMs), and offer many loan terms usually from 10 to 30 years

Down payments as low as 3% and 5% depending on Home Ready or straight conventional loan.

No monthly mortgage insurance with a down payment of at least 20%

Max Debt to Income Ratio of 50%
An FHA loan is a mortgage issued by federally qualified lenders and insured by the Federal Housing Administration (FHA). FHA loans are designed for low-to-moderate income borrowers who are unable to make a large down payment.
Minimum Credit Score is 500 with at least 10% down

Minimum Credit Score is 580 if you put less than 10% down

The maximum loan amount varies by Geographical Area, for 2019 it is between $314,720 and $679,650

Upfront and Monthly Mortgage Insurance is required regardless of the Loan to Value

FHA Loans are only available for financing primary residences

Maximum Debt to Income Ratio of 50% (unless mitigating factors justify allowing a higher DTI) up to 57% in some instances with strong compensating factors.
100% Financing
Cities and towns located outside metro areas-see link (https://eligibility.sc.egov.usda.gov/eligibility/welcomeAction.do?pageAction=sfp
Do NOT have to be a Kentucky First Time Home Buyer
No Down Payment
30 year low fixed rate loans
No Prepayment Penalty
Great Low FIXED Interest Rates
No minimum loan amounts.
Possible to Roll Closing Costs into Loan if Appraises Higher
No Cash Reserves Required
UNLIMITED Seller Contribution toward Closing Costs
100% Gifted Closing Costs allowed
Primary Residents only (no rentals/investment properties)
Debt to income ratios no more than 45% with GUS approval and 29 and 41% with a manual underwrite.
Only Need a 580 Credit Score to Apply*** Most USDA loans need a 620 or score higher to get approved through their automated underwriting system called GUS. 640 usually required for an automated approval upfront.
No bankruptcies (Chapter 7) last 3 years and no foreclosure last 3 years. If Chapter 13 bankruptcy possible to go on after 1 year




KENTUCKY VA Mortgage
100% Financing Available up to $484,500
Must be eligible veteran with Certificate of Eligibility. We can help get this for veterans or active duty personnel.
No Down Payment Required
Seller Can Pay ALL Your Closing Costs
No Monthly Mortgage Insurance
Minimum 580 Credit Score to Apply--VA does not have a minimum credit score but lenders will create credit overlays to protect their interest.
Active Duty, Reserves, National Guard, & Retired Veterans Can Apply
No bankruptcies or foreclosures in last 2 years and a clear CAVIRS
Debt to income ratios vary, but usually 55% back-end ratio with a fico score over 620 will get it done on qualifying income and if it is a manual underwrite, 29% and 41% respectively
Can use your VA loan guaranty more than once, and in some cases, can have two existing va loans out at they sametime. Call or email for more info on this scenario.
Cost of VA loan appraisal in Kentucky now costs a minimum $475 with a termite report needed on all purchase and refinance transactions unless a condo.
2 year work history needed on VA loans unless you can show a legitimate excuse, ie. off work due to injury, schooling, education etc.
You cannot use your GI Bill for income qualifying for the mortgage payment.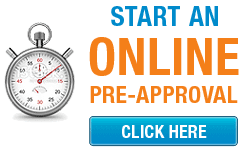 Available to Christian County only beginning 11/15/2018
Zero percent interest rate for first-time home buyers.
A non-repayable second mortgage for $10,000.
Forgiven after five years.
Home purchase must be located in

Christian

county.

No other counties will be eligible.

New construction properties are not allowed.

​Property has to have been previously occupied.

Applicants must meet Secondary Market Income and Purchase Price Limit.
Regular DAP
Purchase price up to $314,827 with Secondary Market.
Assistance in the form of a loan up to $6,000 in $100 increments.
Repayable over a ten-year term at 5.50 percent.
Available to all KHC first-mortgage loan recipients.
Affordable DAP
Purchase price up to $314,827 with Secondary Market.
Assistance up to $6,000.
Repayable over a ten-year term at 1.00 percent.
Borrowers must meet Affordable DAP income limits.
To successfully originate KHC mortgages you should begin with prequalified applicants and properties meeting FHA, VA, RHS, or Fannie Mae Conventional guidelines. The applicant (s) must be purchasing or refinancing a single family, one unit, and owner-occupied property, located in Kentucky. Then follow the steps below….
1. The purchase price or refinance amount is at or below:
• $314,827 with Secondary Market
• $283,344 with KHC's Homebuyer Tax Credit (purchase only)
2. The applicant (s) meet KHC's simple credit overlays:
• 660 credit score for Conventional
• 620 credit score for FHA, VA, and RHS
• Max ratio caps for all loans of 40/50%
• AUS Approval required except on FHA, VA or RHS
3. All loans should be Secondary Market funding. If a homebuyer tax credit is associated with the Secondary Market loan through KHC then follow the more restrictive tax credit (Tax Credit) guidelines.
Homebuyer
Tax Credit
Must meet Tax Credit Guidelines
Secondary Market
• MRB Household Income Limit
• First-time home buyers in non-targeted counties
• All home buyers in targeted counties
• Purchase Only – 30 year mortgage.
• First Mortgage through KHC's Secondary Market or other investor's (stand-alone) 30- year fixed mortgage.
• 25% Tax Credit
• Applicants Income Only
• First-time and repeat home buyers statewide
• Purchase: FHA, VA, RHS and Conventional
• Refinance: FHA and RHS
4. Does borrower require down payment and closing costs assistance with their Conventional, FHA, VA, or RHS first mortgage? If yes, then proceed to the DAP REFERENCE CARD.
5. To see if borrower is eligible for KHC Homebuyer Tax Credit refer to the Tax Credit Reference Card.
if you have questions about qualifying as first time home buyer in Kentucky, please call, text, email or fill out free prequalification below for your next mortgage loan pre-approval.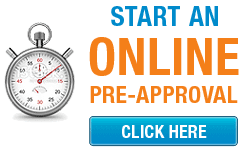 American Mortgage Solutions, Inc.
10602 Timberwood Circle Suite 3

Text/call 502-905-3708
kentuckyloan@gmail.com
Disclaimer: No statement on this site is a commitment to make a loan. Loans are subject to borrower qualifications, including income, property evaluation, sufficient equity in the home to meet Loan-to-Value requirements, and final credit approval. Approvals are subject to underwriting guidelines, interest rates, and program guidelines and are subject to change without notice based on applicant's eligibility and market conditions. Refinancing an existing loan may result in total finance charges being higher over the life of a loan. Reduction in payments may reflect a longer loan term. Terms of any loan may be subject to payment of points and fees by the applicant Equal Opportunity Lender. NMLS#57916
http://www.nmlsconsumeraccess.org/
— Some products and services may not be available in all states. Credit and collateral are subject to approval. Terms and conditions apply. This is not a commitment to lend. Programs, rates, terms and conditions are subject to change without notice. The content in this marketing advertisement has not been approved, reviewed, sponsored or endorsed by any department or government agency. Rates are subject to change and are subject to borrower(s) qualification.